Volunteer registration for The Great Escape 2017 will open soon. Sign up to our mailing list to be notified of when this opens
Each year we offer 300 volunteers the chance to gain first hand experience of life working in the music industry with a variety of roles over the course of The Great Escape. You can gain experience in many different areas including Venue Representative Assistants, Technical Production Support, Convention Support, Festival Runners, Delegate Registration, Artist Registration, Wristband Exchange and more…
To get the latest information on how to volunteer at TGE, join our dedicated Facebook group by CLICKING HERE
.
If you have any queries about volunteering at TGE, you can email info@greatescapefestival.com and one of our team will get back to you.
Our amazing volunteers are the reason that The Great Escape continues to grow and is Europe's leading festival for new music.
"I have no words to describe the week I had in Brighton, it felt surreal and timeless. I am happy I decided to give it a go. Thank you for everything, thanks to the TGE team. It was a unique experience that has taught me so much" Hind, Delegate Registration Volunteer.
"Thank you to The Great Escape. Thank you for making sure everything went well, it was an awesome experience. The Great Escape will be something to remember and hopefully to renew next year!" Iris, Venue Rep Assistant.
"Thanks for a brilliant Great Escape festival, had so much fun. I really enjoyed it and everyone I worked with so thank you! Look forward to next year!" Sophie, Artist Accreditation Volunteer.
"Great isn't a word good enough to describe how I felt", TGE Volunteer.
'I had a wicked time as usual. I shall be coming back every year until whenever.' Stuart, Volunteer Team Leader.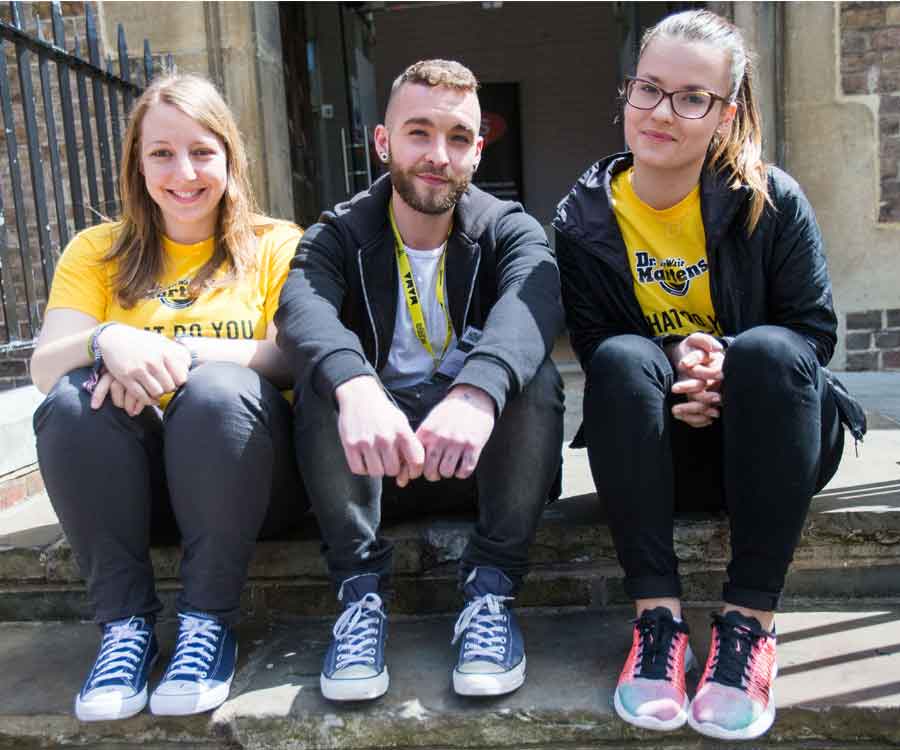 ---