At just 1% the size of the UK, one of the smallest countries in Europe is bringing The Great Escape their biggest sounds of 2021. Luxembourg's unique position within the European landscape has surely shaped its diverse multicultural music scene, taking influences from the countries that surround it (France, Belgium and Germany) along with the over 170 nationalities that co-exist there. The music scene of Luxembourg has grown exponentially the past 10+ years with a rather large support system for a country its size and is on a path to emerge as one of Europe's next breakout music markets. 
Tune in Thursday, May 13 at 19:20 on Stage 2, where the newly formed Arts Council of Luxembourg, Kultur | lx, is presenting their second edition of amplify:LX at The Great Escape! Recorded locally at Unison Studios, expect a diverse selection of artists breaking onto the international stage, from electro-pop artist CHAiLD to the looped-electronics of Bartleby Delicate and Gen Z grunge-rock of Francis of Delirium. Each artist has a personal connection to the UK. Learn more about each artist below!
Register here for access to the showcase on Thursday.
ABOUT THE ARTISTS :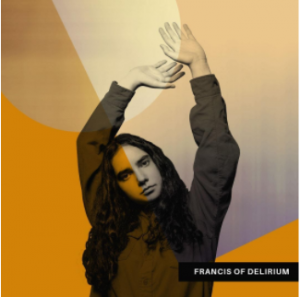 First appearing back in January 2020, Canadian-American (now Luxembourg-based) duo Francis of Delirium signed to UK-label Dalliance Recordings following the success of their debut single "Quit Fucking Around". Led by 19-year-old Jana Bahrich, the duo completed by Chris Hewett, 30 years Jana's senior, make songs that communicate Jana's intense passion to connect with people intimately. 
The band recently released their sophomore EP, "Wading", which has garnered wide praise from the likes of Pitchfork, NPR, Stereogum, FADER, FLOOD, Line of Best Fit (8/10) "Wading is a captivating insight into vocalist Jana Bahrich's coming of age", DIY, Clash, FADER, KEXP, and BBC 1 and 6 Radio.
"I am incredibly excited for our first shows in the UK this fall, I feel like we might all stage dive and then kiss." Don't miss the band October 18-20 in Glasgow, Manchester, and London!
Bartleby Delicate is no stranger to The Great Escape. As the lead-singer of Luxembourgish-band Seed To Tree, the singer-songwriter branched out to form his solo project back in 2017 and was asked last-minute to perform at the festival in the same year. 
"I have always loved the freedom of being a solo artist. I got to know that I would play the 2017 edition of the TGE the day before the showcase and my solo project basically started from there! From that moment, I realized there could be some potential in the project. The songs have developed from my performance in 2017 where I took the train with only an acoustic guitar. Now I'm back with all of my electronics. I suppose you could say it's because of The Great Escape that I'm still here!"
Bartleby Delicate's sound navigates the currents of contemporary folk and loop-based electronics with impressive ease. On his debut EP "Deadly Sadly Whatever", which will be released May 14th via the Berlin-based indie label Listenrecords, Bartleby merges the polyphonic expanse of his voice with subtle arpeggios, melancholic piano chords, and field recordings. The EP was mixed by John Foyle (Ibeyi, Sampha, FKA Twigs) in London, produced by Napoleon Gold from Brussels and mastered by Thomas Harsem (Intergalactic Lovers, Faces on TV) in Sweden.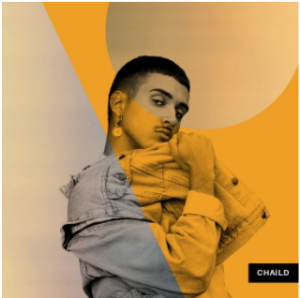 Last but not least, CHAiLD is a generational voice for queer youth who craves self-expression and wants to be heard. Pronounced 'Child', his melancholic universe combines the Italian and Portuguese musical influences he grew up with alongside his own take on modern electro-pop. Think elements of Troye Sivan's hooks and Woodkid's cinematography with the attitude of a young Oscar and the Wolf.
CHAiLD's own introduction to the UK started when he moved from Luxembourg to attend The Liverpool Institute for Performing Arts. 
"Being able to perform in the UK again is a very sweet feeling. It takes me back to my life in Liverpool, a place that felt like home. It is the country where I learned the most about myself as an artist and performer, but most importantly, it taught me what it means to be proud of your true self and that being different is good. I can't wait to show you guys how much I've grown since I first landed at Manchester Airport!"
Outside of songwriting, CHAiLD also takes his art into new dimensions through fashion and modelling. His inspirations range from 80s hyper-masculine clothes-wear to modern gender-fluid high-fashion ; always meant to provoke and bring his own touch of extravaganza to the party. 
About Kultur | lx : Officially formed in January 2021, Kultur | lx – Arts Council of Luxembourg supports, develops and disseminates Luxembourgish creative endeavors in the Grand-Duchy and abroad. The structure brings together under one roof the existing initiatives and missions of export office, music:LX, alongside the other cultural sectors of Luxembourg.
To get in touch, please reach out to zach.glavan@kulturlx.lu.